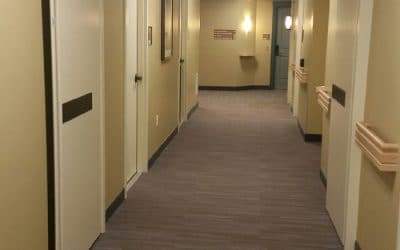 Fire Rated Doors Retirement Home. Fire rated cross corridor double egress by Integrated Doors. Dark bronze PF200 flush exit devices, factory pre-finished. Closers concealed in a pocket behind the door. Timber Ridge at Talus Phase II, Issaquah, WA View the Application...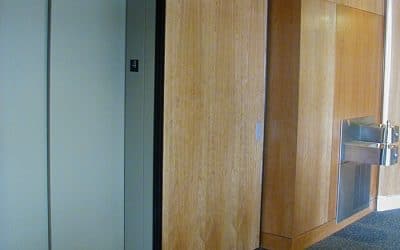 Smoke Containment Elevator Cab smoke containment, using Integrated Doors, Total Door System. M52 recessed passage set, black full height hinge, wood veneers to match surrounding walls. 180-degree swing, closers concealed in a pocket behind the door. Evergreen...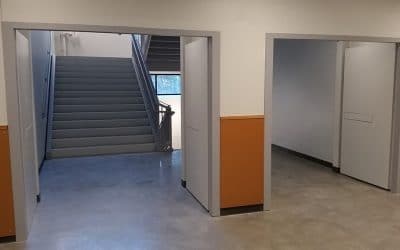 Tahoma High School, Tahoma WA | Opening in 2017, The Integrated Doors by Total Door Systems. Over 50 hold open doors in stairs and cross corridor applications.
Let's Talk About Your Project!
Office/Warehouse Address
11128 117th Place NE
Suite 1 C
Kirkland, WA 98033
---
Phone 425.823.3054
Fax 425.823.3088
info@integrated-door.com